BANNER RAD: Lara Schnitger and the Art of Fighting Back
PROUD SLUT.
SUFFRAGETTE CITY.
NO = NO.
DON'T LET THE BOYS WIN.
Want to take a guess at Lara Schnitger's politics from the titles of her artwork?
Schnitger, an LA-based Dutch-American artist, makes sculptures out of protest banners and protest banners out of sculptures. Stencils and spray-paint clash with quilts of women footballers. She stages performances of protests in galleries, and brings her flags out to the Women's March. "NO" is emblazoned over couture dresses, and sculptures turn into leopard print-clad super-heroines. It's vital, thrilling art that is too bold to be held by a gallery, and too smart to stand still.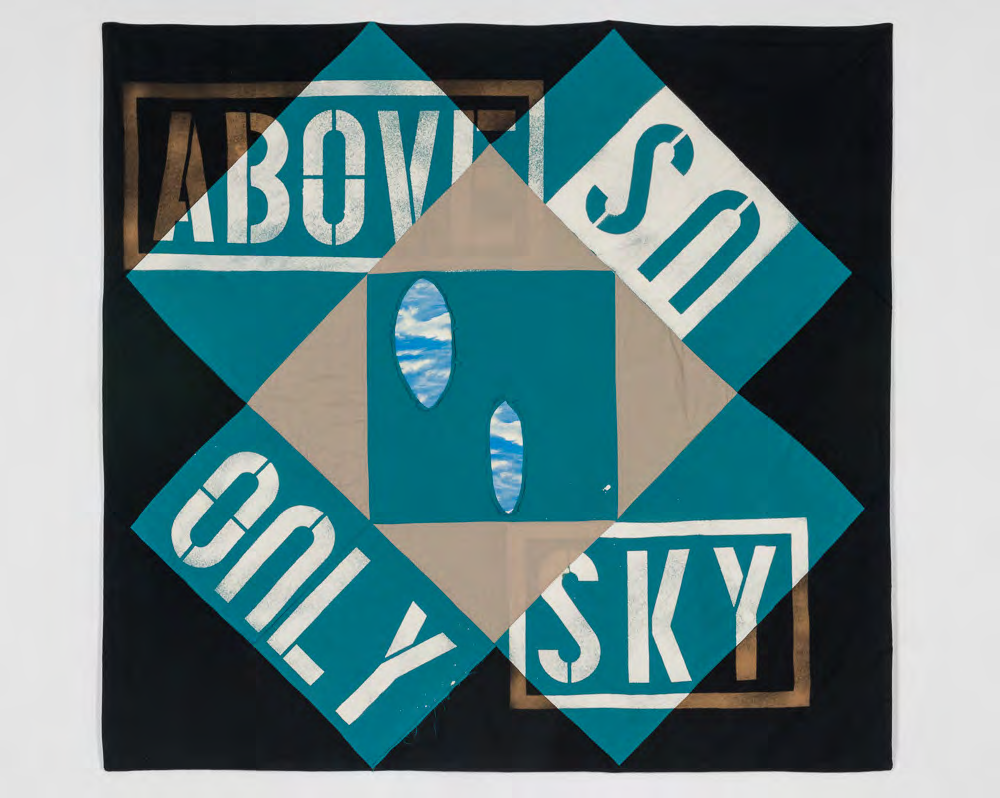 Her most recent show was her feminist march / modern-pagan ritual Suffragette City, held at Palais de Tokyo in Paris on the weekend of the French presidential primary a fortnight ago (pictured top). "It's a time for people to make their voices heard and say no," she tells us.
GOOD TROUBLE: "Proud Slut" is such a powerful work. What was going through your mind when you made it?
Lara Schnitger: This work was inspired by the slut parades, which are marches that have happened internationally where women will go out in lingerie asserting their right to wear what they want without being harassed. I saw that some of the women would write on their bodies instead of on a tee shirt or sign, and I thought this was a great way of reclaiming their right to do with their bodies whatever they want. It takes the negativity out of the word slut.
How did it feel walking it to the Capitol during the recent Women's March?
Amazing. The amount of people who showed up was exhilarating. I had a feeling I knew some of the women even though I didn't know them -- there was such a sense a familiarity and unity. And it was great to clean the streets after what had happened the day before. It really felt like women have the power to organize and make progress happen in a peaceful way.
"No" is at the centre of some of your works. I love this word. What do you like about it?
It's short and powerful and very clear.
'No = No' of course references something very specific and very urgent. But by turning this word into a sculpture, it's turning it into something even more. What do you think about the creative use of refusal? And perhaps even the power of negative thinking?
You have to set limitations as an individual and as an artist to make your voice clear. "No" is not necessarily negative. It's not always a refusal. It can be empowering and affirm your purpose. Drawing boundaries allows you to better act with intention.
There have been SO many great slogans during the recent protests. As an artist, what do you think about so many people using words and language together in this pointed way, and what have some of your favourites been?
I enjoy seeing the combination of image and language on the signs people make. Some of my favorites use familiar ideas in a new way, and a lot I end up using in my own work. I also love the banners made by the suffragettes in the early 20th century. These ideas still seem vital.
I love how Suffragette City used contemporary witchcraft practitioners. What do you think the relationship between protest and witchcraft is?
I don't see witchcraft in itself as a protest. But both are a reaction to the predominant narrative and both provide catharsis. What I like about witchcraft is that it is intimate and personal and there is a direct connection to nature. Protest is obviously public. But both are communal. At the Hammer exhibition of Suffragette City, we channeled the energy of the protest into a protective spell.
No Future, No Complaints, or No Good (Start The Dance)?
No Future! Punk rock lives